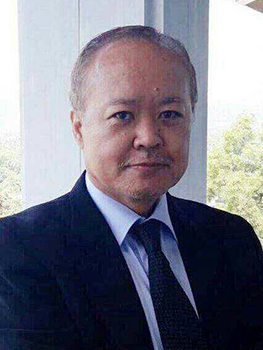 Mr. Nuttawut Chinawong
(นายณัฐวุฒิ ชิณะวงศ์)
Mr. Nuttawut earned a Bachelor of Laws (Second Class Hons.), and the Certificate on Business Law from Thammasat University. He has been working as a lawyer and litigator since his graduation. In 1982, Mr. Nuttawut founded Natipatana Law Office. Today, having over 30 years of thorough experiences, Mr. Nuttawut not only serves the Managing Director of Natipatana, but also represents our clients as the leading counsel himself. Mr. Nuttawut has broad experiences of more than 1,000 cases. He has expertise in resolving commercial, corporate, administrative and labour dispute. In addition to his litigation career, Mr. Nuttawut was appointed as the Expert to the Senator and House of Representative. He also dedicates himself to Thailand's legal education, wherein he was appointed as the Lecturer in Litigation at the Faculty of Law, Sripatum University and has served the duty for numbers of continuous years.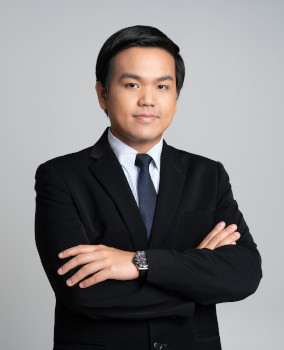 Dr. Nattaphol Chinawong
(ดร. ณัฐพล ชิณะวงศ์)
Dr. Nattaphol is the Honorary Legal Advisor to the British Embassy, Bangkok. He graduated a Bachelor of Laws from the Faculty of Law, Chulalongkorn University (First Class Hons.), Master of Laws in Dispute Resolution from the University College London (First Class Hons. under the UK Government Scholarship) and Ph.D. in Justice Administration from the Faculty of Law, Thammasat University (graduated first in his class). He is a Thai Barrister who is recognized by the Legal 500, Asia Law and Benchmark Litigation Asia-Pacific since 2019, the holder of the Chartered Institute of Arbitrators Prize for International Arbitration, Notarial Services Attorney, Member of the Chartered Institute of Arbitrators (CIArb), and Associate of the Engineering Institute of Thailand. He served as an Executive Committee of CIArb Thailand from 2015 to March 2023. Dr. Nattaphol has intense experiences in representing international clients as lead counsel in numbers of proceedings ranging from high-valued international commercial claims, administrative and political cases, human rights, international law, civil and criminal proceedings. He has acted for and advised foreign governments in relation to Thai law and international law as well as top 10 MNCs. Dr. Nattaphol specializes in commercial and civil dispute resolution including international commercial arbitration. His area of practice also includes cyber law, government procurement, large-scale project claims, human rights, aviation, and political matters. He has prepared legal researches and expert opinions in respect of Thai law in international arbitral and court proceedings. He has also co-worked with law firms across the globe including the UK, US, Singapore, BVI, Myanmar and Laos, for our mutual clients in various matters. In addition to his litigation expertise, Dr. Nattaphol advises our clients on contracts, merger and acquisition, and business law matters. Dr. Nattaphol represented Thailand in UNESCO Youth Forum in France and Korea and received the National Youth Award in 2013. He was the team leader of the Chulalongkorn moot team which won the Eric Bergsten Award in The Willem C. Vis (East) International Commercial Arbitration Moot in 2012, a first for Thailand. Dr. Nattaphol has also coached the University College London and the National University of Laos' moot court teams for international moot court competitions. He was a guest speaker in international law module at Chulalongkorn University and in litigation at Sripatum University.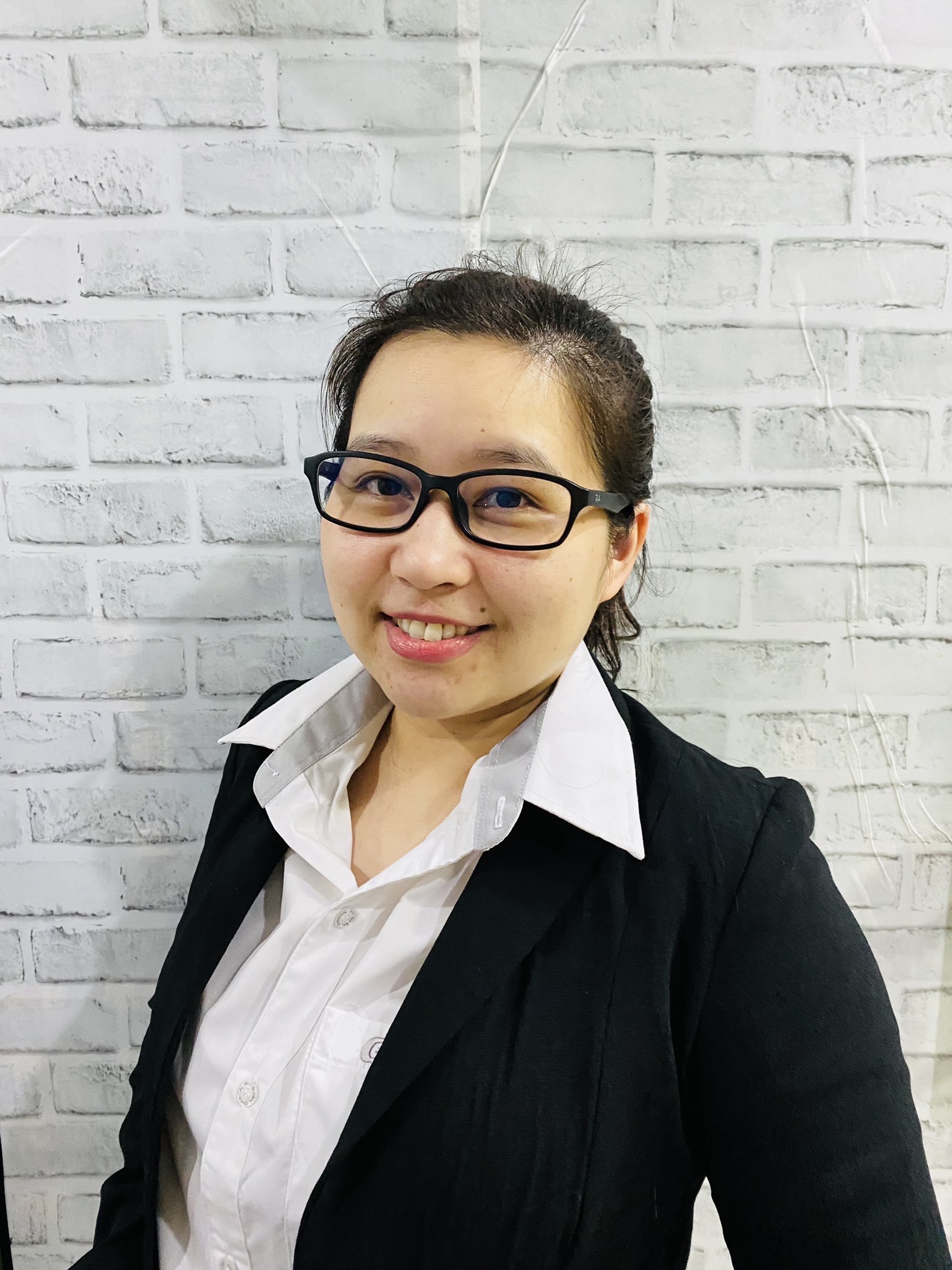 (Mrs Athicha Ruansang)
(นางอธิชา เรือนสังข์)
HEAD OF SENIOR ASSOCIATES
Graduated a Bachelor of Laws from the Faculty of Law, Chulalongkorn University (Second Class Hons.), Athicha has vast experiences in assisting international clients with corporate and dispute matters, e.g. assisting companies to acquire foreign business licenses, providing advice on risk management and legal advice on foreign business law, drafting complex contracts, applying for licenses/permits for clients' business, providing legal research, assisting in preparing legal cases, writing notices, coordinating with local government agencies, mediating and interpreting for foreign clients on certain cases in Thailand. She also handles property matters across Thailand including handling property taxes and corporate disputes. She is well experienced in legal translation (e.g. contracts, plaints, notices, judgments), and working in international environment at an international organization, which required her to communicate in English and developed her interpersonal skills to work with people from different nations.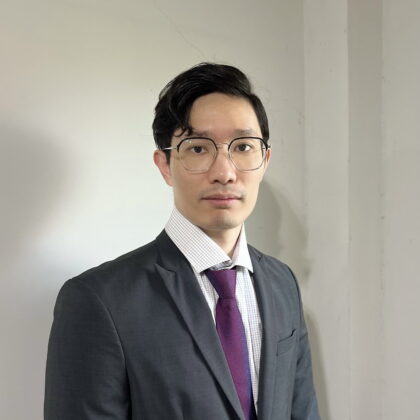 (Mr Noraseth Yuwang)
(นาย นรเศรษฐ์ อยู่หว่าง)
Noraseth graduated a Bachelor of Laws from Chulalongkorn University and continued his expertise as an associate in international law firms in both Bangkok and Pattaya for over 10 years. He handles a variety of cases in corporate matters including drafting contracts and acts as translator in court room as well as coordinates with government officers and authorities. His English communication is fluent. He is able to assist international clients under challenging circumstances effectively. His expertise is on property law, family matters and labor law. He is now managing the Phuket office and is approachable by clients who need any legal services locally.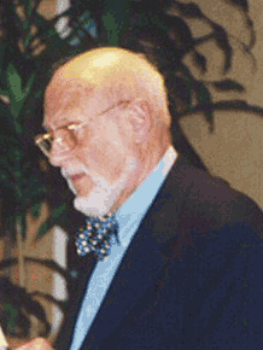 Mr. Craig R. Arndt
(นายเคร็ก อาร์. อาร์นด์)
ADVISOR
Mr. Arndt is a 1959 magna cum laude graduate of Yale College and of Yale Law School with a J.D. degree awarded in 1962, and a member of the California Bar since 1963.  Mr. Arndt concentrates on international commercial transactions of all types wherein he served as general counsel to numbers of large corporations in the U.S. including aerospace corporations. He also specializes in commercial arbitration as he has represented numbers of high-profile clients, both from private and public sectors, for the past 40 years. He has recently argued one of the most notable cases on behalf of Thai government in Switzerland, under the ICC Rules. Mr. Arndt is also extremely strategic and highly recognized for his investigation skills on complex commercial irregularities.